V3 Cast Episode 16 Now Up!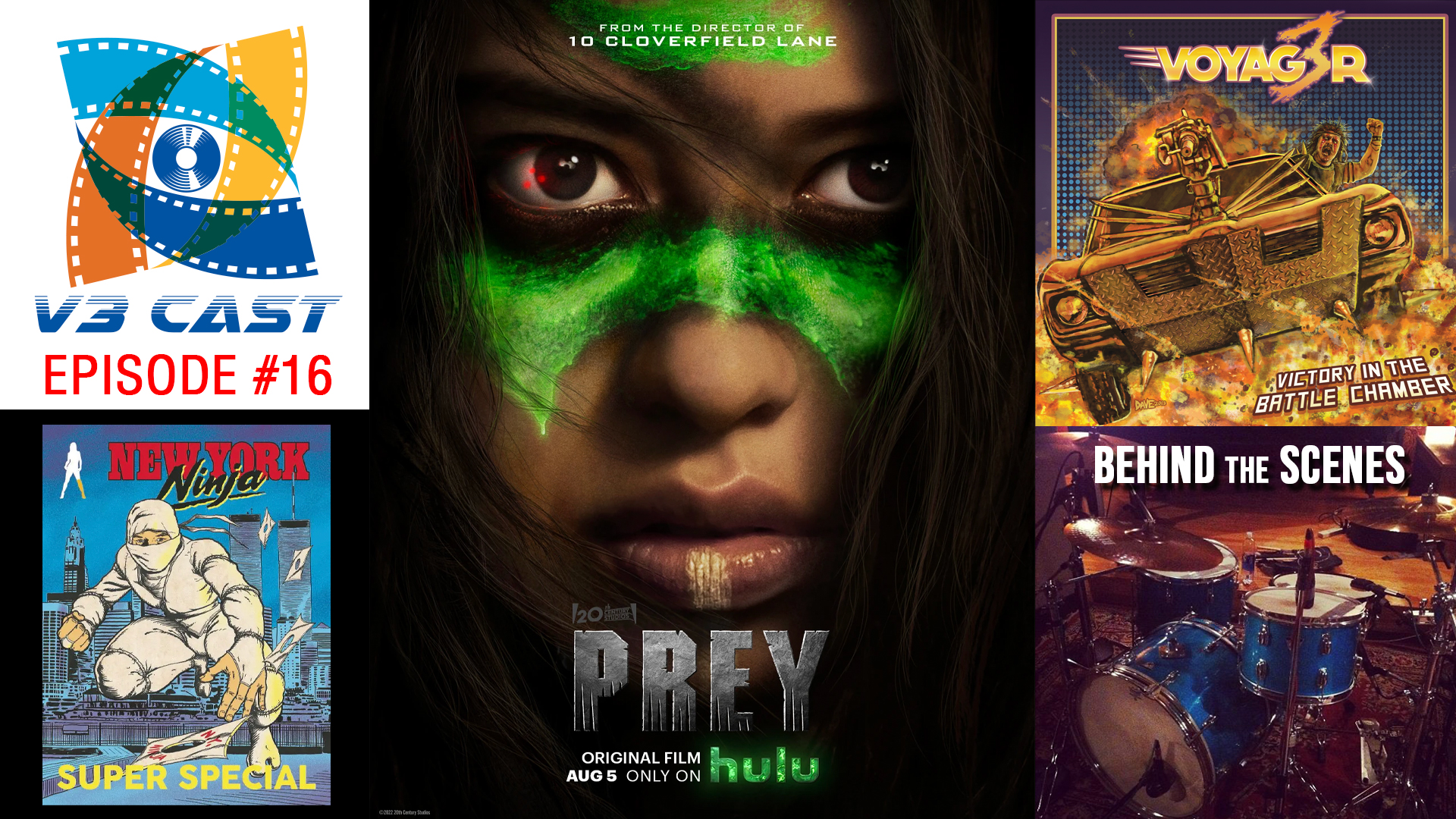 In this episode of V3 Cast, the guys talk about the Predator prequel, Prey, directed by Dan Trachtenberg and starring Amber Midthunder, Dakota Beavers and Dane DiLiegro. Prey broke Hulu's record for the most streamed film, to date. The guys also talk about the New York Ninja sequel comic book by Charles Forsman that releases on November 30, 2022 as well as the new book by Corey Danna entitled, Sheldon Lettich: From Vietnam To Van Damme, out now. The show closes out with a behind the scenes discussion on the bands first single release, Victory in the Battle Chamber.
For back episodes of V3 Cast, you can visit the podcast page or our YouTube channel.