New Voyag3r T-Shirt Available Now!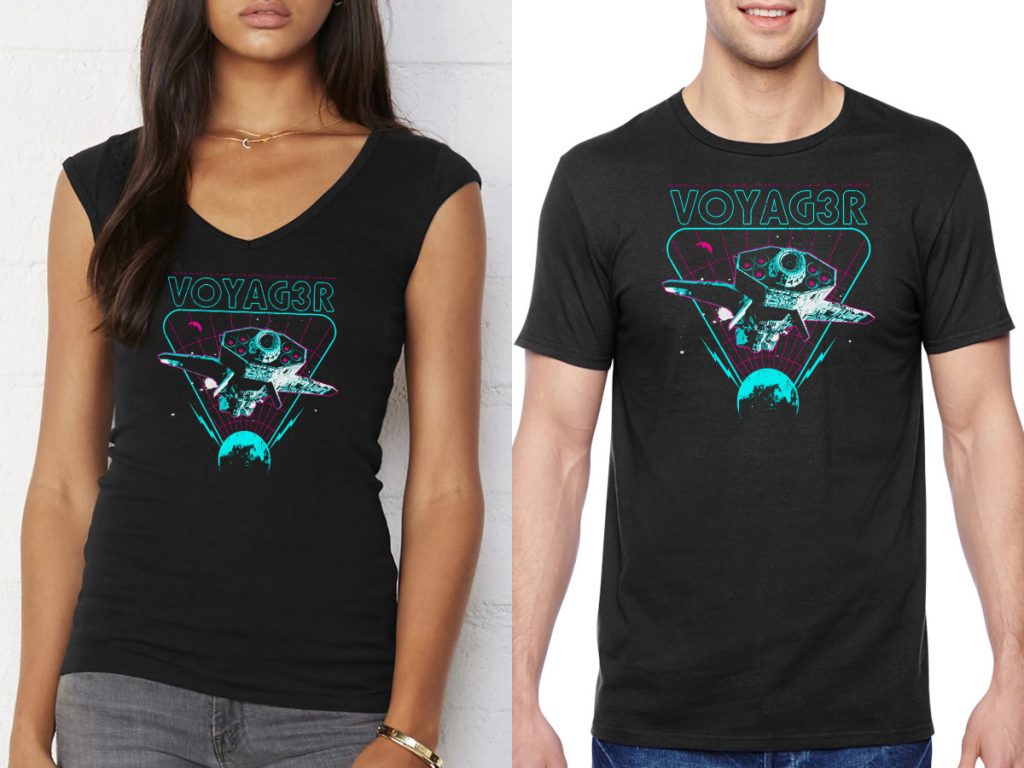 Our new shirt, "Mysterious Traveler", is now on sale in the Voyag3r store! This soft, comfortable t-shirt has a 3-color screen print of art done by Mister Black from the U.K.
This new shirt comes in 2 styles, standard mens Fruit of the Loom RingSpun tee as well as a girl style v-neck, cap sleeve, mini-rib Bella Canvas tee.
Both styles are in stock and now shipping worldwide. Orders yours now! Voyag3r Store