Official Voyag3r merchandise ships worldwide!
Voyag3r Vinyl Records from Bellyache Records: War Mask  •  Are You Synthetic?  •  Doom Fortress  •  Victory In The Battle Chamber
Voyag3r Digital Music Downloads: BandCamp  •  iTunes  •  AmazonMP3
PHYSICAL MEDIA & MERCHANDISE
Please choose US Orders if you reside in the contiguous United States. Please choose International Orders for anywhere else in the world.
---
VOYAG3R SNAPBACK HAT
Yupoong – Classics™ Flat Bill Trucker Cap – $20 – IN-STOCK

US ORDERS

INTERNATIONAL ORDERS

---
VOYAG3R EMBROIDERED KNIT HAT
Yupoong – Classics™ Cuffed Beanie – $20 – IN-STOCK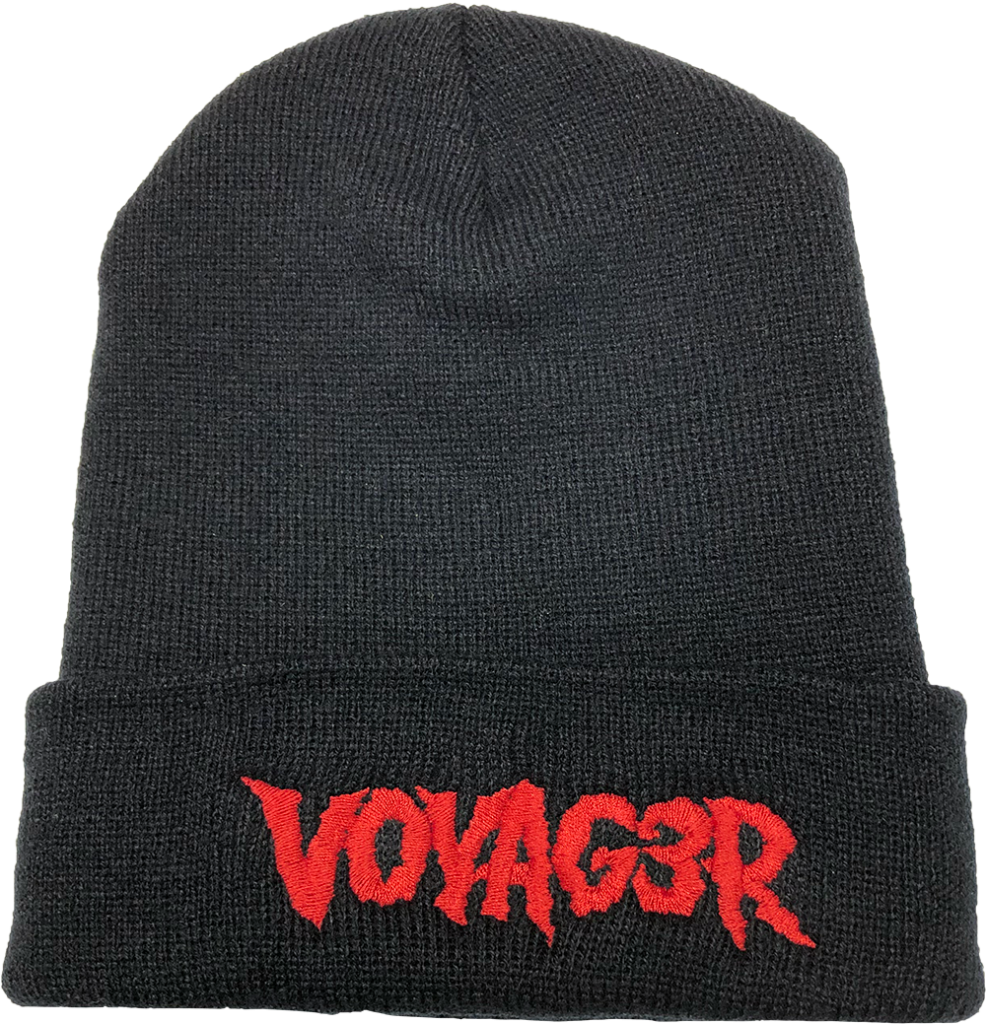 US ORDERS

INTERNATIONAL ORDERS

---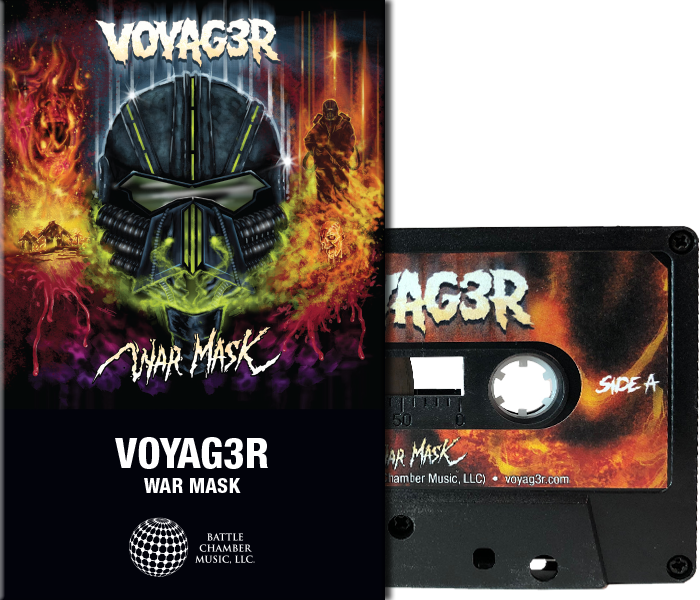 War Mask – Black shell cassette w/ clear Norelco case – $10 – IN-STOCK
US ORDERS

INTERNATIONAL ORDERS

---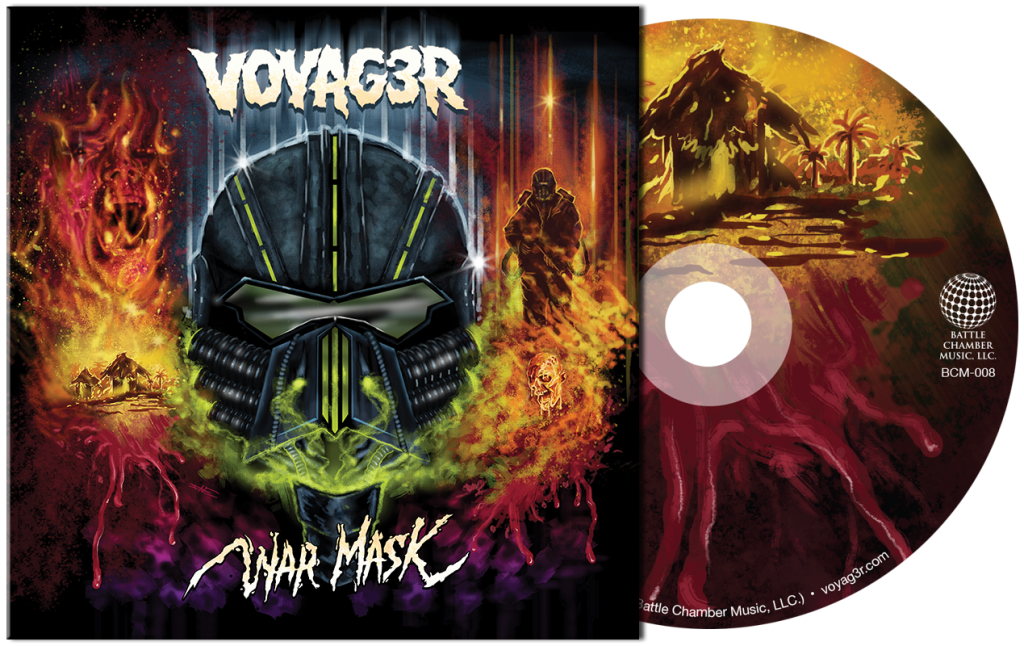 War Mask – Compact Disc – $12 – IN-STOCK
Track List:
1. The Terror Is Gaining On You
2. The Donning
3. War Mask
4. Ancient Enemies
5. Second Face
6. Red
7. Sequenza Di Mezzanotte
8. Hell Village
9. Ambush!
10. War Mask (Steve Greene mix)
US ORDERS

INTERNATIONAL ORDERS

---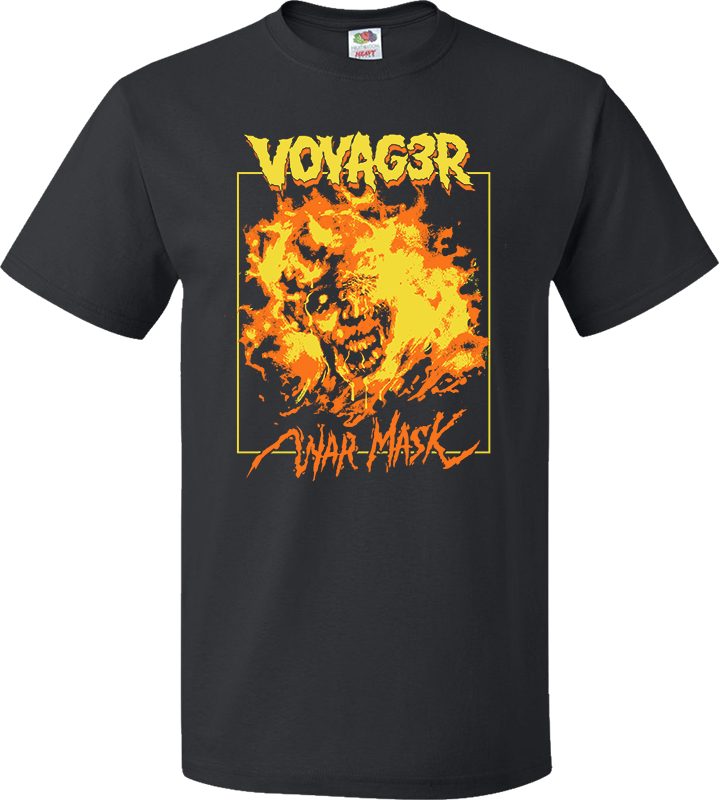 War Mask – Fruit of the Loom SofSpun Tee – $20 – IN-STOCK
US ORDERS

INTERNATIONAL ORDERS

---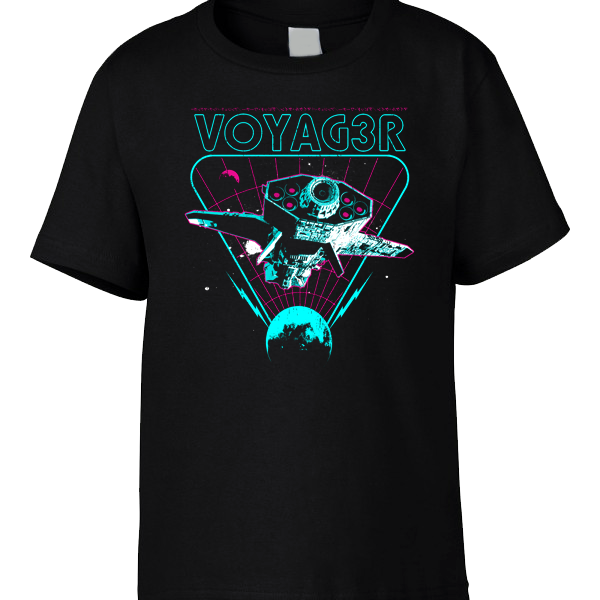 Voyag3r "Mysterious Traveler" T-Shirt – $20 IN-STOCK
US ORDERS

INTERNATIONAL ORDERS

---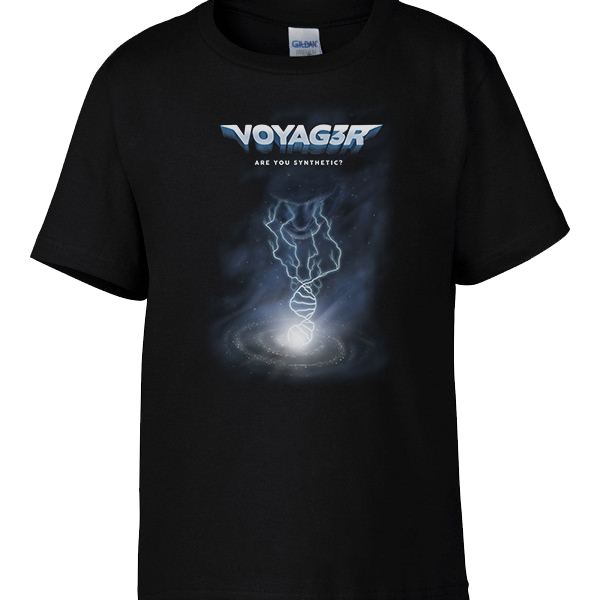 Voyag3r "Are You Synthetic? – $20 IN-STOCK
US ORDERS

INTERNATIONAL ORDERS

---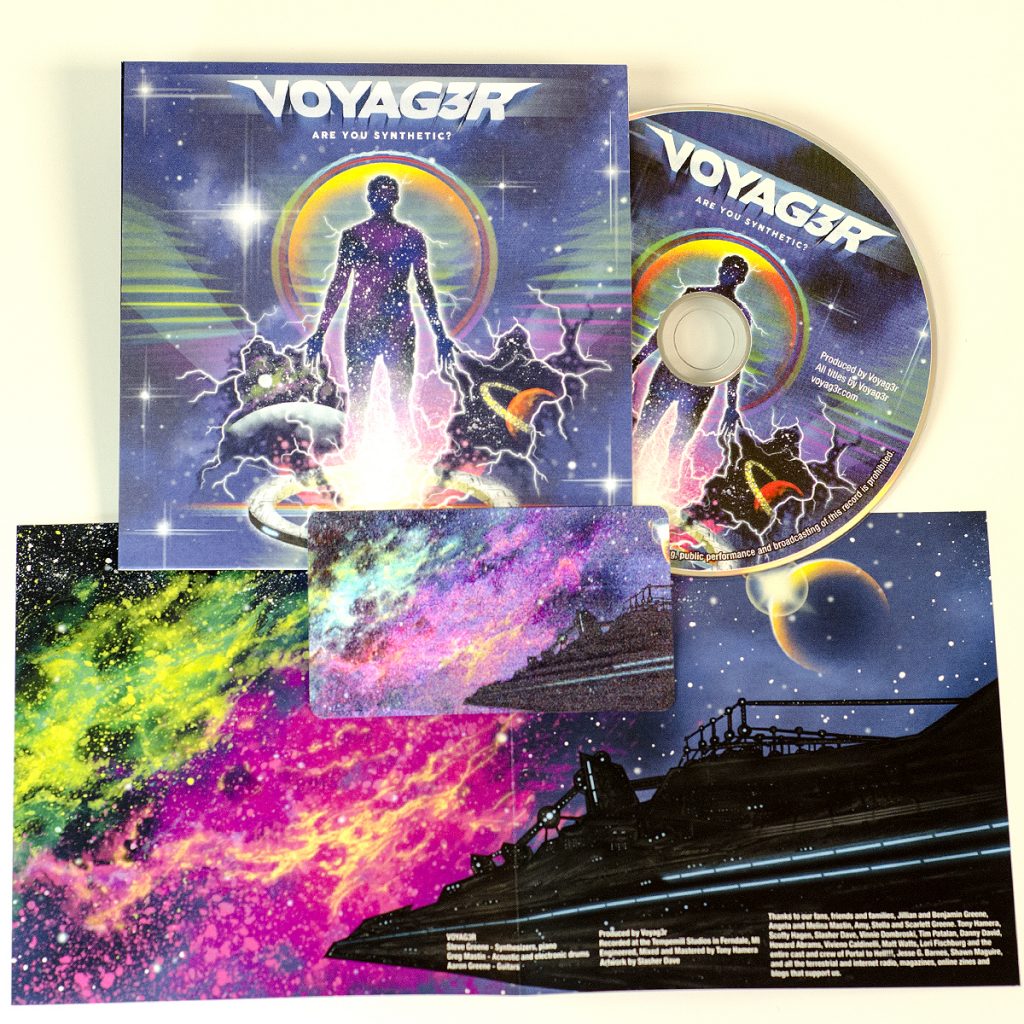 Are You Synthetic? – Compact Disc – $12 – IN-STOCK
Full color glossy card stock sleeve + 3.5″ x 2″ 4D lenticular print

Track List:
1. Deep Space Saga
2. Are You Synthetic?
3. Anima Trasgressione (Seq. 1)
4. Sinister Creation
5. Raise Your Shields
6. Theoretical Megastructure Found
7. Running out of Air
8. A Plan for Retaliation
9. Anima Trasgressione (Seq. 2)
10. Scramble All Fighters
11. Anima Trasgressione (Seq. 3)
12. Final Transfer (Ora Mortale)
13. Deep Space Saga (Reprise)

US ORDERS

INTERNATIONAL ORDERS

---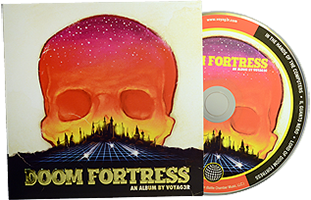 Doom Fortress – Compact Disc – $10 – IN-STOCK
Full color card stock sleeve w/ gold embossed Doom Fortress lettering

Track List:
1. Summoning the Forgotten One
2. One's True Intentions
3. Doom Fortress Escape
4. In the Hands of the Computers
5. Il Guanto Nero
6. Lord of Doom Fortress

US ORDERS

INTERNATIONAL ORDERS

---