Favorite films and albums from 1993 and much more on V3 Cast, episode 23!
Favorite films and albums from 1993… that was a jammed packed year for great movies and records. In V3 Cast, episode 23, the guys talk about their favorite films and albums from the year 1993. Hard to believe that was 30 years ago. What are some of your favorites?
What Are You Drinking? segments features a new sake infused lager from Iron Maiden called Sun and Steel. See what all the guys are drinking.
It's no secret that one of Voyag3r's favorite streaming platforms is Tubi. It's overflowing with an excellent selection of genre films, including Horror, Sci-Fi, Kung-Fu, Giallo and Slasher classics, and better yet, ones you've never heard of. In this episode, Voyag3r gives some Tubi Suggestions and discusses why they are great. If you've never checked out Tubi, go sign up for an account, it's FREE!
In Collecting Cool Stuff, Aaron had to share his recent action figure completion, thanks to Greg's keen eye at a local Target.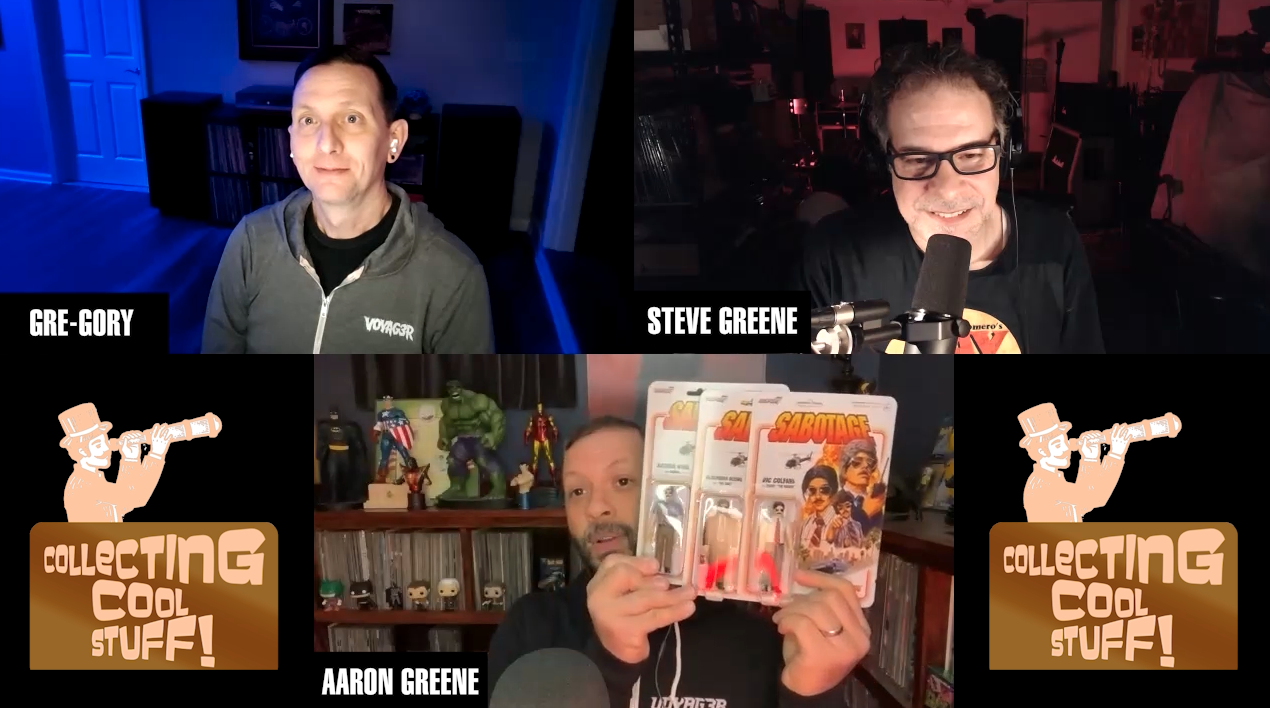 The episode wraps up, with a look forward, to what concerts the guys in Voyag3r are looking forward to this spring and summer. For past V3 Cast episode, visit the V3 Cast page. Some other platforms to check out V3 Cast: YouTube • Spotify • Apple Podcasts