Voyag3r join Cybertronic Spree on tour in August
Voyag3r will be joining Cybertronic Spree for 3 dates in August. More information our on Concert Dates page.
Friday, August 2
Beat Kitchen – Chicago, IL (Buy Tickets)
2100 West Belmont, Chicago, Illinois • 773-281-4444
Doors: 7pm
Saturday, August 3
The Pyramid Scheme – Grand Rapids, MI (Buy Tickets)
68 Commerce, Grand Rapids, MI 49503
Doors: 7pm
Sunday, August 4
The Shelter – Detroit, MI (Buy Tickets)
431 E. Congress, Detroit, MI 48226 • 313-961-8961
Doors: 7pm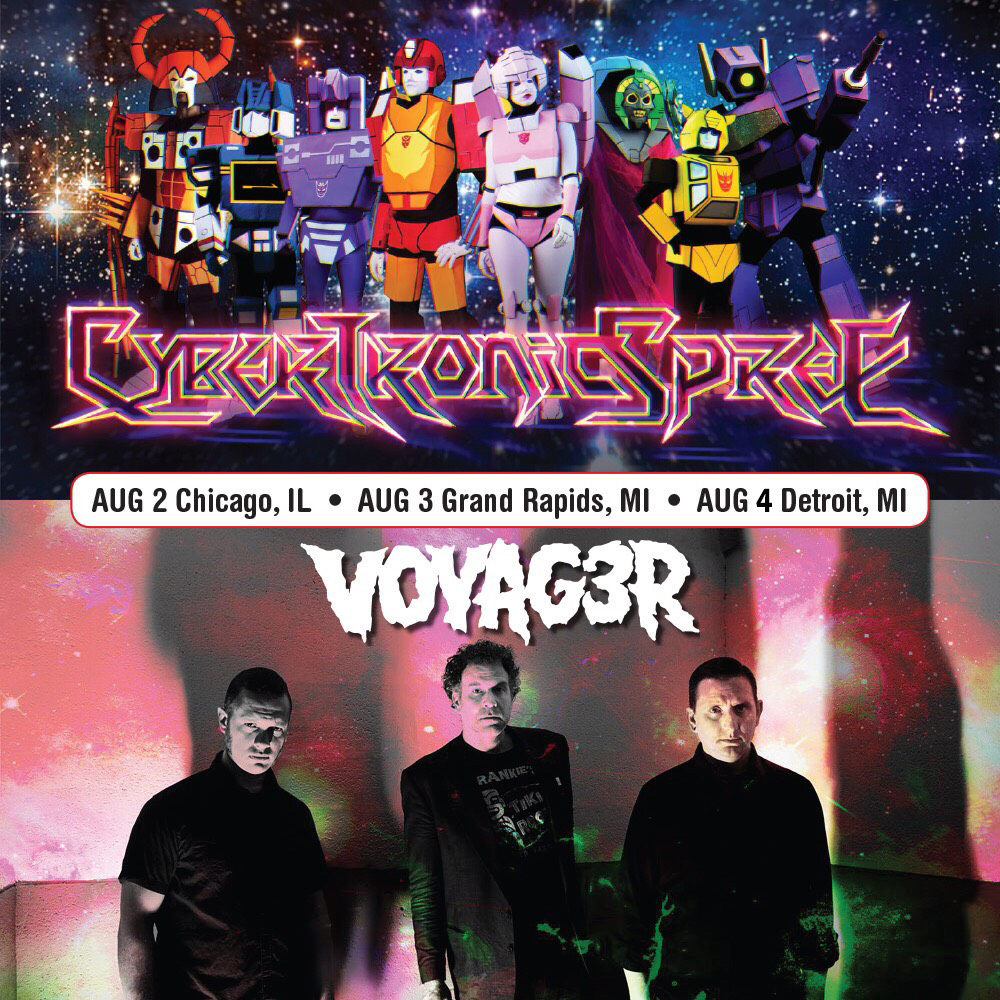 More than meets the eye, The Cybertronic Spree are here on Earth with one critical mission: To party like it's 1986! This band of Transformers has been brought together by the power of rock 'n roll and they can't be stopped. Join Hotrod, Arcee, Rumble, Unicron, Soundwave, Bumblebee, Shockwave and a Quintesson as they prove they've got the power to light your darkest hour. Known across the galaxy for having cast aside their warring factions in the search for the ultimate party, these rockstars in disguise play music from The Transformers: The Movie, hit film and anime songs, and video game covers. They blend their love for the '80s and '80s metal into an energon-fueled, unforgettable live show!
For these shows, Voyag3r will be direct support for Cybertronic Spree.