Appearance of the Mysterious Traveler out now!
Appearance of the Mysterious Traveler is now available on iTunes, Amazon, Google Play and streaming services like Spotify and Apple Music! The track, originally recorded for the documentary film The Rise of the Synths companion album, now sees its own release that was mastered by Carl Saff.
Produced, engineered and mixed by Steve Greene at the Battle Chamber Studio, Appearance of the Mysterious Traveler received this praise from Vehlinggo:
"Voyag3r's seven-minute, multi-movement epic closes with a searing, multi-facted guitar solo that would make David Gilmour proud. It's a damn shame when it fades out. I could easily have experienced another 10 minutes of this song, with each instrument taking turns with lead and support and seeing to it that I'm given the ability to transcend into something — to some celestial plane rife with revelations about the true meaning of myself, "the Self," and perhaps even why we're all here. I dunno. With Voyag3r, anything is possible.
Perhaps what Voyag3r leads the way on, and which the other artists help to move forward, is to give rise to a whole new meaning behind the title, "The Rise of the Synths." It's not merely that old and new synthesizer-driven music is becoming more popular than ever. It's that it has the ability to allow for us to rise above and become our true selves."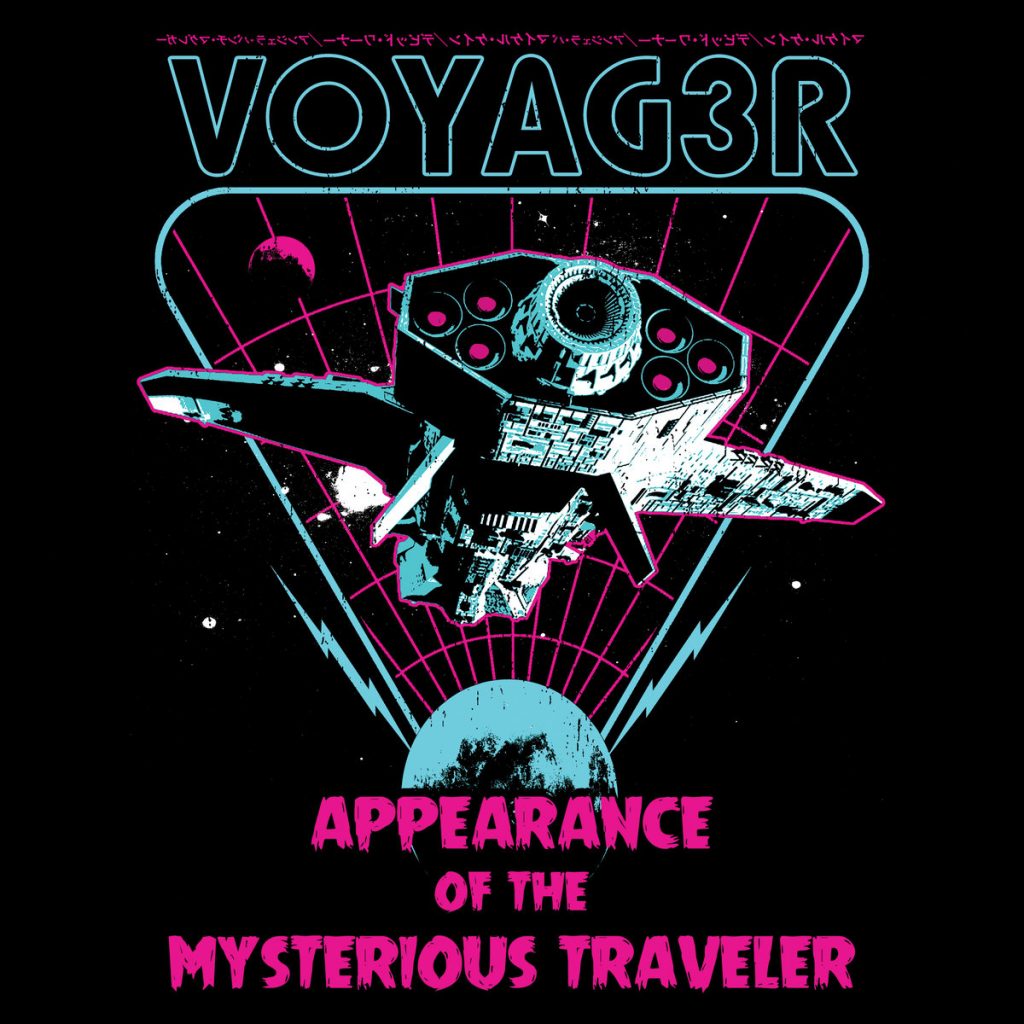 Links for Appearance of the Mysterious Traveler:
iTunes: https://smarturl.it/mysterioustraveler
BandCamp: https://voyag3r.bandcamp.com/track/appearance-of-the-mysterious-traveler
Amazon: https://www.amazon.com/Appearance-of-the-Mysterious-Traveler/dp/B08141DJNH/ref=sr_1_11?keywords=voyag3r&qid=1574439223&sr=8-11
Google Play: https://play.google.com/store/music/album/Voyag3r_Appearance_of_the_Mysterious_Traveler?id=Br5jwqrsvz427xwx6q2v6532oa4
Tidal: https://listen.tidal.com/album/121427764
Pandora: https://www.pandora.com/artist/voyag3r/appearance-of-the-mysterious-traveler-single/AL4b2K34J4ZprPZ?part=ug-desktop&corr=1380505638
Spotify: https://open.spotify.com/album/6AMfm8i5CmIHKRDYaOdXFJ?si=1vdTi16LQ0GvifRwZ-J1VQ
Apple Music: https://music.apple.com/us/album/appearance-of-the-mysterious-traveler-single/1485648683