V3 Cast Podcast #13 out now!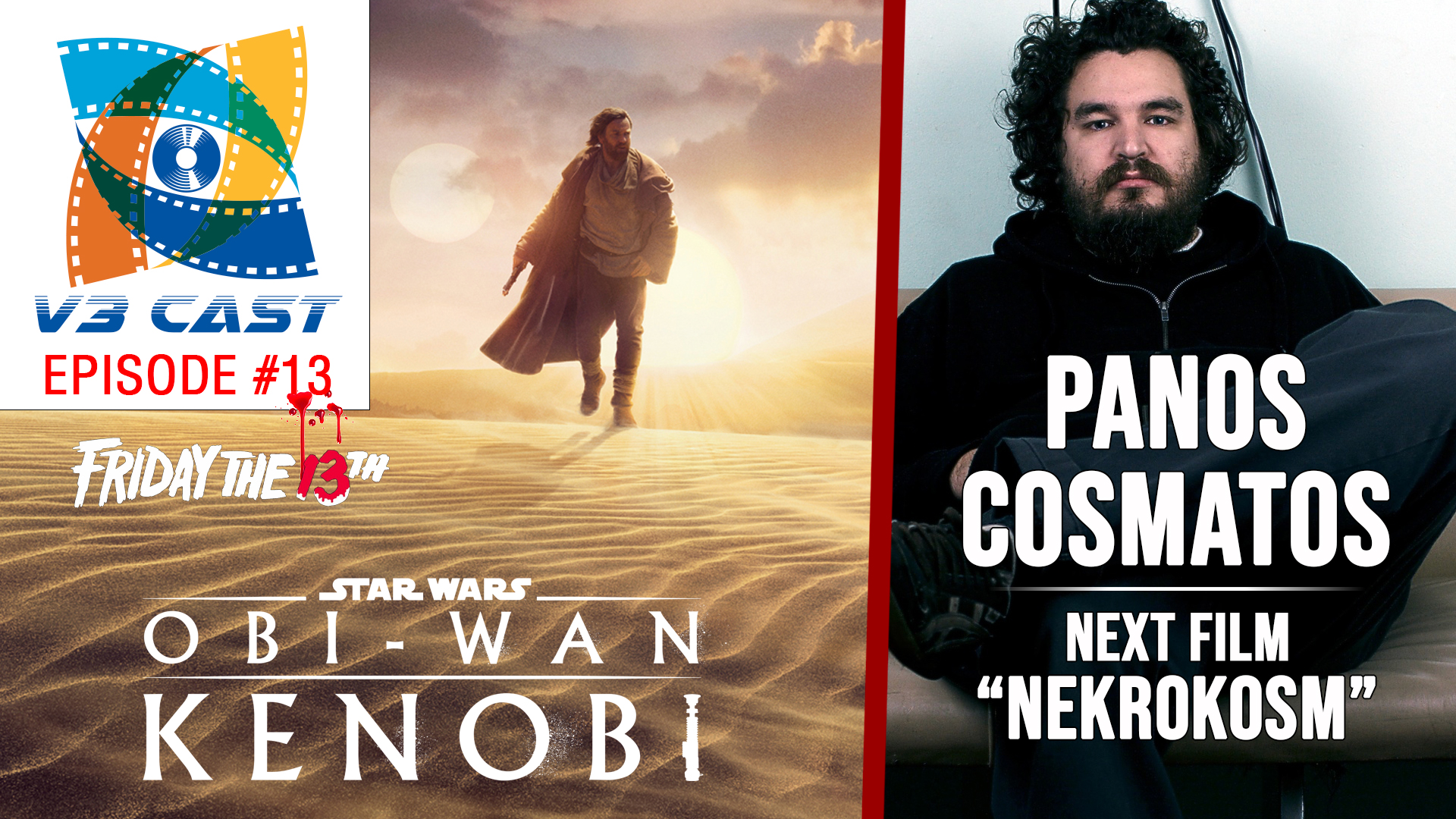 The guys have released V3 Cast #13 and in this episode they talk about their thoughts of the Obi-Wan Kenobi series that just finished up on Disney+ as well as share the awesome news of the next film by Panos Cosmatos. Nekrokosm, a science fiction fantasy, is being released by A24 and XYZ Films and is being directed by Panos with a screenplay written by Maegan Houang.
In celebration of episode 13, the guys talk about their favorite installment from the Friday The 13th film franchise. Also, for fun, they guys reveal their top 3 summer blockbuster films of all time.
Special thanks to Found On Shelf podcast for sending us a couple of really great micro beers from the west coast area! Cheers!
Tune in to V3 Cast on YouTube or wherever you get your podcasts. (Apple Podcasts, Spotify, iHeart Radio) For more infomation on the V3 Cast podcast, visit our page.