V3 Cast Episode 25 now up!
V3 Cast Episode 25 is now up on YouTube and all Podcast apps!  In this episode, the guys discuss the new film Evil Dead Rise and what the future holds for movie theaters. Greg shares his adventures at this years Motor City Comic Con.
Voyag3r news includes a new t-shirt announcement! For the first time you can now get the Doom Fortress album cover t-shirt from the Official Voyag3rStore.com In stock and shipping worldwide! Just announced, Voyag3r will be performing a live concert at this years Motor City Nightmares, at the Saturday night afterparty happening on July 29. Guests already announced are: Bruce Campbell, Henry Thomas, Dee Wallace, Ted Raimi, Sherilyn Fenn, Ray Wise, Bill Moseley, Kane Hodder and more! Motor City Nightmares celebrates 15 year and takes place on July 28, 29 & 30 at the Shereton Detroit Novi. Get your tickets at https://www.motorcitynightmares.com. Also announced is an extension of the Voyag3r Store FREE US Shipping deal on all orders over $35. Act fast and stock up on all your favorite Voyag3r merch!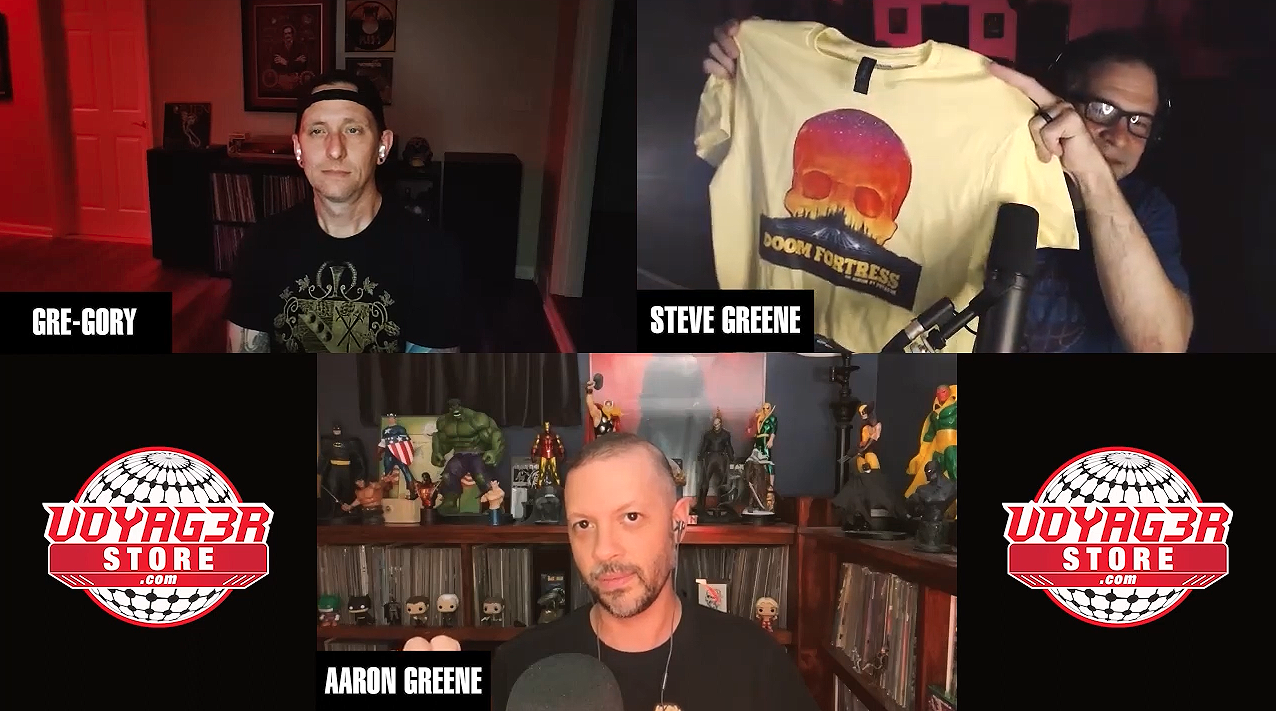 V3 Cast Episode 25 closes out with a discussion about the guys favorite comeback albums. What are your favorite comeback albums? For this and all past V3 Cast episodes, you can visit the V3 Cast page here.