Showtime will be airing New York Ninja on June 20
New York Ninja will premiere on Showtime Extreme on Monday, June 20 at 2am EST.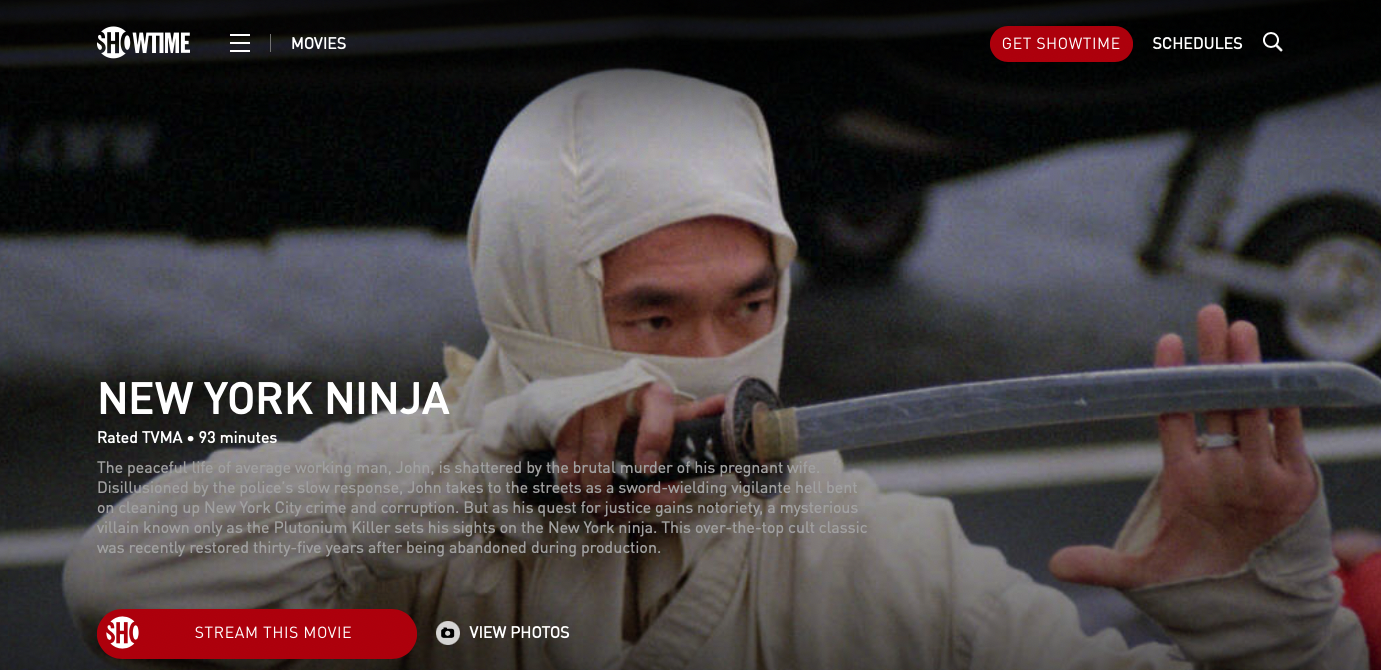 The peaceful life of average working man, John (John Liu), is shattered by the brutal murder of his pregnant wife. Disillusioned by the police's slow response, John takes to the streets as a sword-wielding vigilante hell bent on cleaning up New York City crime and corruption. But as his quest for justice gains notoriety, a mysterious villain known only as the Plutonium Killer sets his sights on the New York ninja. This over-the-top cult classic was recently restored thirty-five years after being abandoned during production.
Vinegar Syndrome acquired the rights to the unfinished film, which was never edited and had no script or audio elements. Kurtis Spieler (re-director and editor) spearheaded the painstaking process to bring New York Ninja to life. Brad Henderson (producer) helped coordinate voice talent. Voyag3r was brought in to write and record an original score. Great care was given to respect the integrity of the film and era. New York Ninja made its worldwide debut at Beyond Fest in Los Angeles, CA in October of 2021 and now on June 20, you can see it in the comfort of your own home.
Don't have Showtime, sign up today! Don't miss your chance to see this over-the-top ninja film from 1984!
Also, don't miss your chance to see New York Ninja in the theater. New York Ninja Movie Times.