Voyag3r at Astronomicon 2 – Feb. 8-10 in Sterling Heights, MI
Voyag3r will be at this years Astronomicon Feb. 8-10 at the Wyndham Garden-Sterling Heights, MI. The band will have lots of merchandise, albums and some rarities.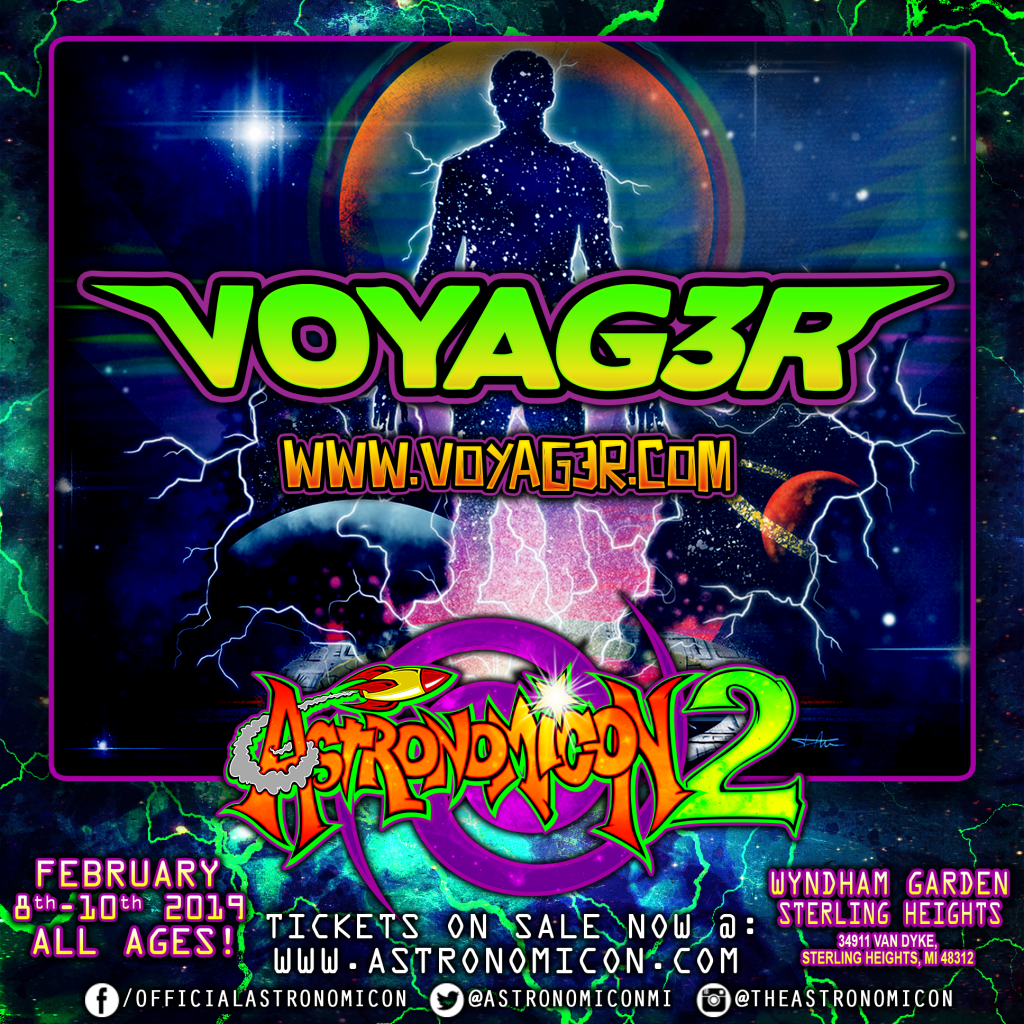 This is a killer event, so get your tickets and drop by our table! This is not a performance event, just merchandise, fist bumps and autographs, if you want.
34911 Van Dyke Road in Sterling Heights, MI. Tickets available at Astonomicon.com