Are You Synthetic? on CD! Order Now!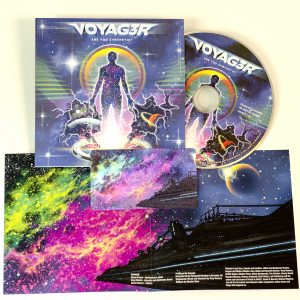 'Are You Synthetic?' is available on CD and ships worldwide. Order now!
US ORDERS

OVERSEAS ORDERS

Includes full color card stock sleeve, glossy insert, 3.5×2 4D lenticular print. Orders ship worldwide now. If you are in the contiguous United States, please choose US Orders, any where else should choose Overseas Orders.
Track Listing:
1. Deep Space Saga
2. Are You Synthetic?
3. Anima Trasgressione (seq 1)
4. Sinister Creation
5. Raise Your Shields
6. Theoretical Megastructure Found
7. Running Out Of Air
8. Plan For Retaliation
9. Anima Trasgressione (seq 2)
10. Scramble All Fighters
11. Anima Trasgressione (seq 3)
12. Final Transfer (Ora Mortale)
13. Deep Space Saga (Reprise)