Official Voyag3r merchandise ships worldwide! Please choose US Orders if you reside in the contiguous United States or Overseas Orders for anywhere else in the world.
Voyag3r Vinyl Records = For Voyag3r vinyl records, please visit Bellyache Records.
Voyag3r Digital Music Downloads = BandCamp, iTunes, AmazonMP3
To purchase Appearance Of The Mysterious Traveler, from The Rise Of The Synths companion album EP.1, please visit Lakeshore Records BandCamp
---
12″ x 12″ Stretched Canvas Prints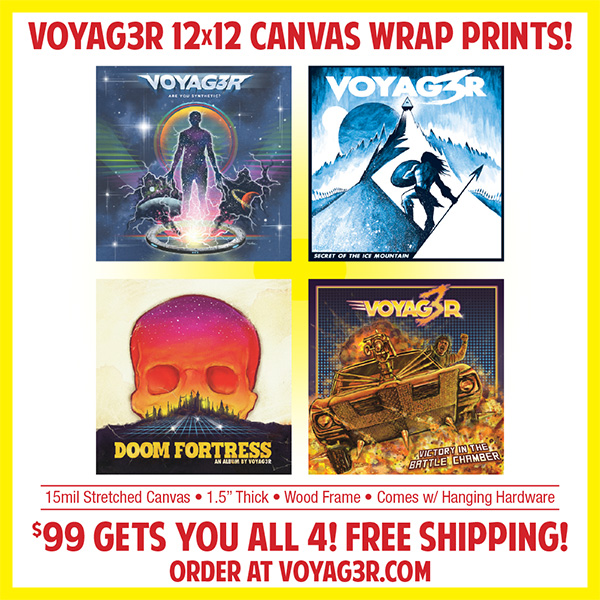 Get all 4 for $99 (Free US Shipping)  In Stock
• 'Are You Synthetic?' album art
• 'Secret Of The Ice Mountain' single art
• 'Doom Fortress' album art
• 'Victory in the Battle Chamber' 7″ art
Wood frame, high resolution digital printing, comes with hanging kit!
US Orders

Overseas Orders

---
Voyag3r "Creature" T-Shirt – $15  In Stock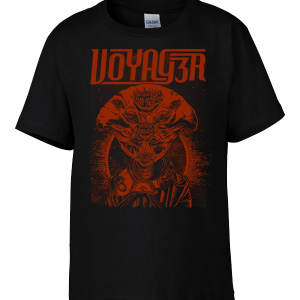 Gildan Soft T w/ soft print
Voyag3r "Are You Synthetic?" T-Shirt – $15  In Stock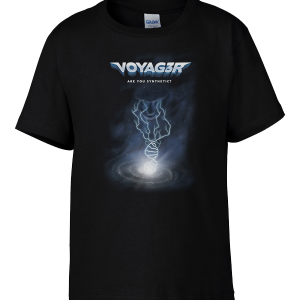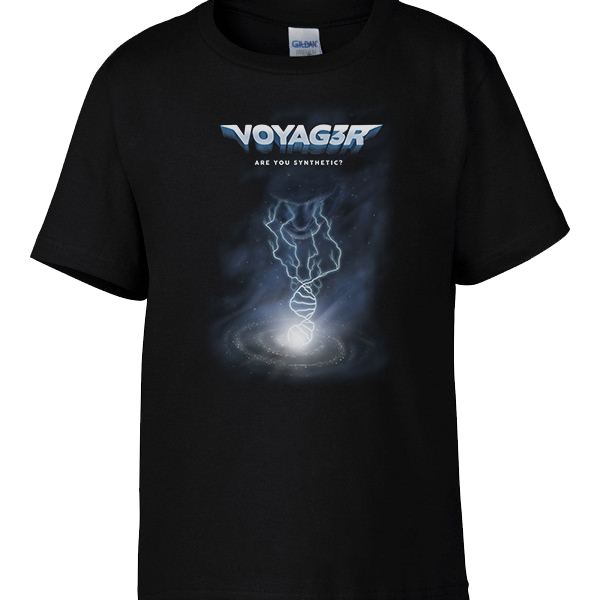 Gildan Soft T w/ soft print
---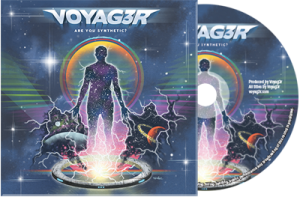 Are You Synthetic? • CD – $11.95
Full color glossy card stock sleeve + 3.5″ x 2″ 4D lenticular print. In Stock
US ORDERS

OVERSEAS ORDERS

---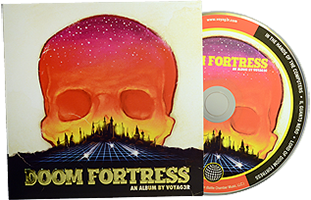 Doom Fortress • CD – $10
Full color card stock sleeve w/ gold embossed Doom Fortress lettering. In Stock
US ORDERS

OVERSEAS ORDERS